This Automatic Rotor Aluminum Die-Casting Machine adopts enter and exit station,The rotary plate can automatically rotate to do loading and unloading. Meanwhile,this machine is euipped with auto liquid aluminum feeding system,auto release agent spraying system and cooling system,And it is featured as high efficiency, safety and easy tooling change.
This fully automatic motor aluminum rotor die casting machine adopts four-station casting.The whole process is automated, only one operator required, reducing labor costs, improving production efficiency.
NIDE Group is one of the professionnal Manufacture, Supplier of electric motor aluminum rotor Pressure Die Casting Machines. The company manufactures fully automatic Armature Rotor Aluminum Pressure Die Casting Machine.We supply Vertical Die Castings Machines for pressure die casting of rotors of electric motors and can supply a machine on 30 Ton to 850 Ton capacity made as per customer requirement .
The rotor die casting machine gets aluminium melt liquid automatically. Automatic loading and unloading the rotor, oven heating, manipulator reclaiming, four-station aluminum casting station, manipulator discharging, cooling assembly line, shaping station, discharging platform, automatic recycling and reuse of aluminum scraps.The machine has aluminium anti spatter design to prevent the aluminium liquid from spraying and cause injury.
Machine features:
Automatic get aluminium melt liquid, automatic loading and unloading the rotor.
Rotor loading: automatic pneumatic circularly pick up.
Get aluminium melting liquid: servo motor control the mechanical arm, control the liquid volume through human-machine interface.
Automatic cut the waste material, automatic recycle the cut wasted material and convey it to the furnace by the conveyor.
Automatic feed mold releasing agent, the feeding time and times can be set.
There is water cooling channel, helpful for reducing the mold temperature effectively.
Setting on touch screen: forward and backward speed, stroke, swing angle of the mechanical arm, loading speed,etc.
Machine will alarm and stop working if out of material.
Failure will be automatic displayed and machine will alarm.
One person can take care of more than one machine.

| | |
| --- | --- |
| Max. mold closing stroke | 150mm |
| Pressing injection stroke | 50mm |
| Hydraulic system working pressure | 10~25MPa |
| Hydraulic motor power | 7.5kw |
| Oil tank capacity | 350L |
| Power | 380V/50Hz |
| Rotor stack length | 16-100mm |
| Rotor OD. | 40-100mm |
| Pitch time | ≤18~24s |
| Change-over time | 20mins |
Automatic Rotor Aluminum Die-Casting Machine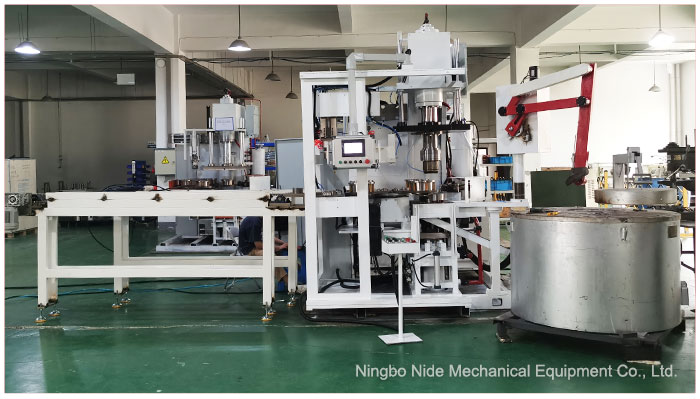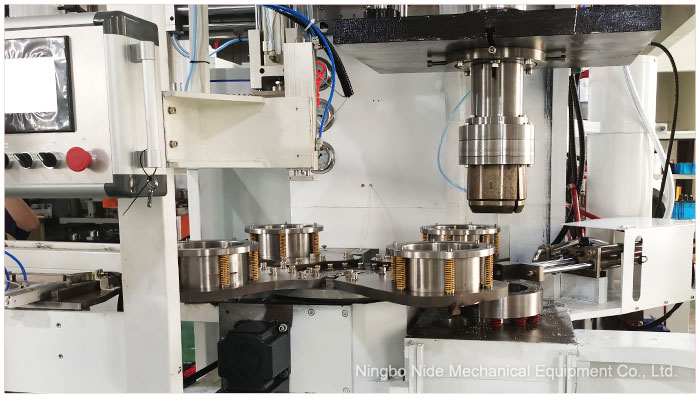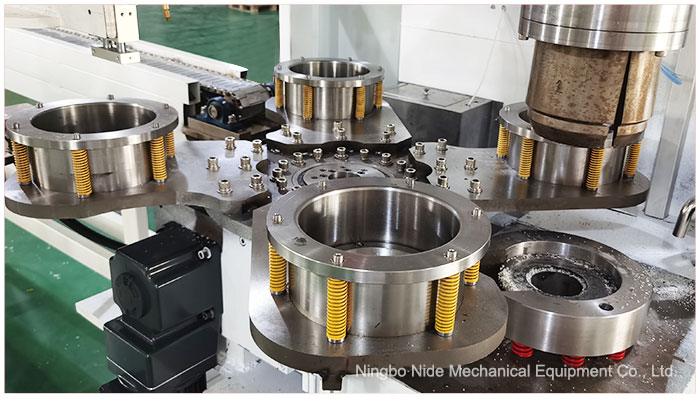 Aluminum Rotor Die Casting Machines Video