This slot insulation paper inserting machine is specially designed for slot cell paper insertion of large and medium size industrial motor stator. All procedure are done by the machine automatically except to put on and take off stator. The production cost will be highly reduced by decreasing the material loss and labor cost.
(1)Introduction and features
1. The Stator slot Insulation Paper Inserting Machine adopts horizontal structure,
2. Suitable for large and medium-size electric motors,
3. Inserting insulation paper automatically from bottom of stator slot;
4. Automatic paper feeding, edge folding and forming;
5. Slot number change is controlled by electric;
6. Interval slot inserting and skip slot inserting could be at option;
7. Characterized by fast speed, excellent forming, low noise ,etc.
8. It is convenient and easy for different slot number stator production and changing tooling.
9. The cutting edge of insulation paper should be neat, no damage, and free of burr.
10. The stator should not be deformation and stator lamination should not be upward resulting from paper inserting.
(2) Main Technical Parameter:
Product name: Industrial Motor Slot cell Insulation Paper Insertion Machine
Stack height:50- 300mm
Stator I.D: 70~150mm
StatorO.D: MAX 320mm
Height of edge folded: 4mm-7mm
Paper thickness: 0.188-0.35mm
Cycle time: 1-1.5s/s
Power supply: 380V 50/60hz 3.5kw
Weight: about 500kg
Dimension: (L)1100*(W)900*(H)1500mm
Slot No.:can be settable
Adapt servo motor for indexing, paper feeding and paper pushing.
(3) Application:
The stator slot insulation paper insertion machine is suitable for large and medium-size motors, especially suitable for three phase machine, deep water pump motor, generator, submersible motor, etc..
(4) Picture show: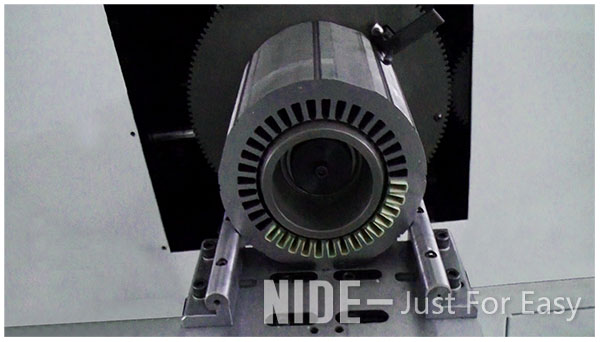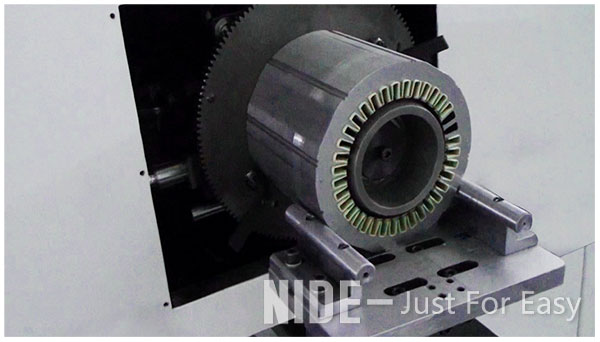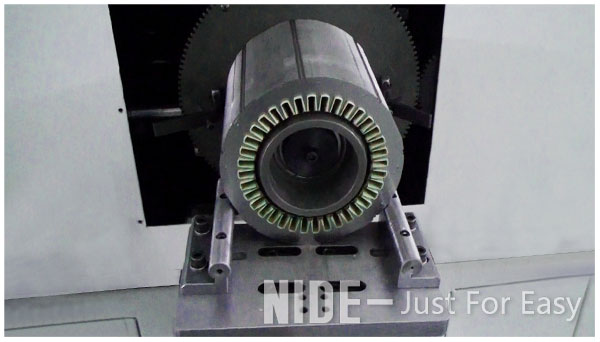 (5)The Industrial Motor slot paper inserting machine video