This stator wedge machine is designed for wheel motor stator wedge insertion. Machine has two working stations and the wedge inserting process is done automatically.
(1) Machine function and characteristic:
This machine is designed for wheel motor stator slot paper insertion. It adopts double servo working system which dramatically improve the paper inserting efficiency. The parameter of stator slots number, feeding speed, indexing speed and indexing direction can be set in the HMI. Below is the stator after wedge inserting process.
(2) Technical parameter:
Stator diameter: 150~200mm

Stator height: 18~35mm

Insulation paper thickness: 0.188-0.25mm

Power supply: 220V/ 50/60Hz 1.0Kw

Weight: 550Kg

Dimension: 1550*550*1500mm
(3) Application:
It is suitable for wheel motor stator.
Wokring station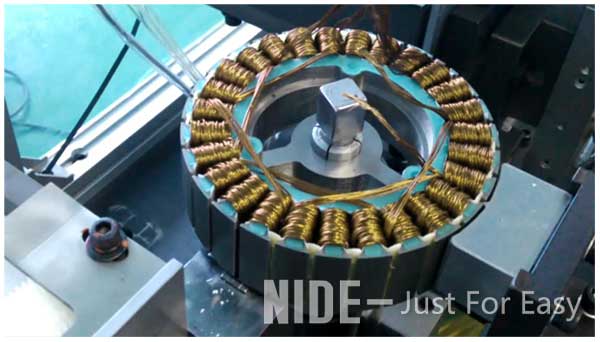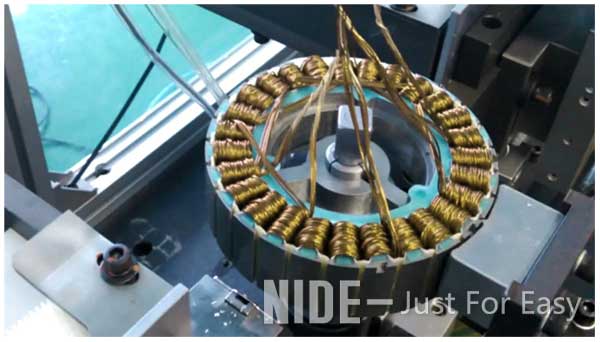 The Double Station Wheel Motor Wedge Inserting Machine video