Automatic Compressor motor Generator stator coil winding machine
(1) Machine main function and characteristic
This stator coil winding machine adopts single head and double winding stations structure automatically.
It is suitable for the 2poles, 4poles and 6poles motor coils winding.
The stator winding machine has the function of continuous/discontinuous winding,
Automatic wind the coil into transfer former orderly;
The stator coil winder is especially suitable for high slot filling rate, small slot gap stator;
The action of automatic skipping, automatic wire cutting and automatic indexing can be finished once sequentially;
The winding parameter could be set in human-machine interface, winding tension is adjustable.The whole set of tooling can be changed, and it takes about 15min. PLC can set turn number, winding speed, tooling sunk height, tooling sunk speed and winding direction. The working rotation speed can be set .
Each coil winding machine has one set winding tooling and three vertical winding forms.
It adopts servo system to rotate and index transfer form. Main spindle is controlled by servo motor. X and Y spindle of wire hooker and wire cutter adopts servo system. Tooling sunk adopts servo system also.
Allow three wires winding simultaneously.
The coil turn number accuracy is ±1 turn.
Machine has no distinct vibration and noise.
Free of enamel damage and wire snap.
Once the copper wire is run out, machine will automatically stop.
It can adjust the length of bridge wire and lead wire.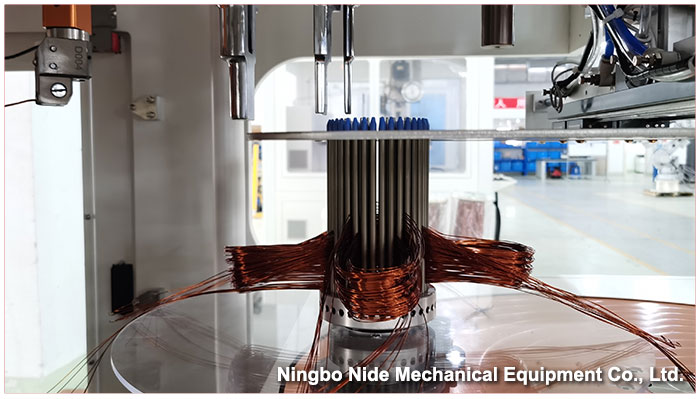 (2) Technical Data:
| | |
| --- | --- |
| Wire diameter: | 0.17~1.2mm |
| Max stack OD: | 160mm |
| Max stack height: | 100mm |
| Max coil perimeter: | 650mm |
| Motor poles: | 2, 4, 6, 8 |
| Max coil tap: | 260mm |
| Winding head: | 1pc |
| Winding speed: | ≤2200RPM |
| Max flier track: | 400mm |
| Transfer number: | 2~6section |
| Air source: | 0.5-0.8Mpa |
| Voltage: | 380V 50/60HZ |
| Power: | 9 kw |
| Dimension: | L1800*W1100*2200mm |
| Weight: | around 1600kg |

(3) Application
This coil winding machine is suitable for 2 poles, 4 poles and 6poles motor stator, such as compressor motor ,generator stator and other electric motor with high filling slot stator.
(4) Picture show
The stator coil winding machine has two winding stations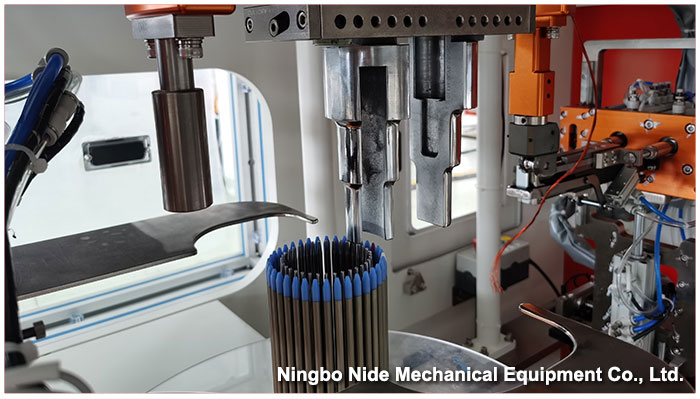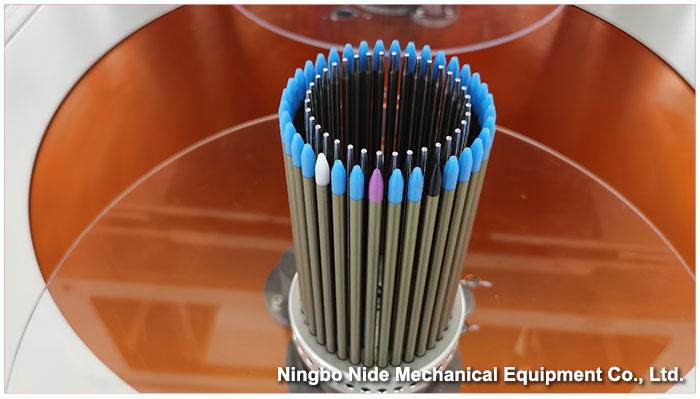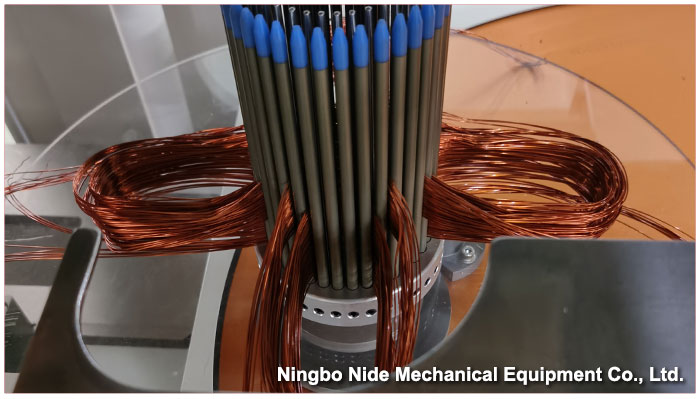 (5) The stator winding machine video