(1). Product overview:
The automatic electric motor stator coil winding machine adopt advanced needle winding technology
It is used for the BLDC motor manufacturing, adopts a double-station design for multi-pole stator coil winding.
Multiple tap (can be set by screen), wire clamping and wire cutting can be realized during winding process.
Each action cycle will wind 2 stators at the same time, Only manual loading is required, the coil winding machine automatically clamps the mold, which reduces the labor intensity and greatly improves the production efficiency. The number of slots and the number of turns can be set by man-machine interface;
All aluminum alloy (anodizing treatment) plus imported acrylic protection;
Electrical control ,setting and display by PLC, display and servo motor ,
It is very safe and reliable.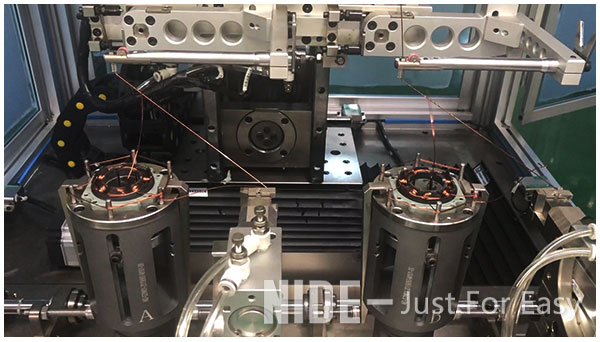 (2)Specification:
Product name:

Double Stations BLDC Stator Needle Coil Winding Machine

Wire diameter:

φ0.13—φ1.2 mm(Other specifications can be specially designed)

BLDC Stator ID:

φ25—φ60 mm (Other specifications can be specially designed)

BLDC Stator OD:

φ60—φ200 mm (Other specifications can be specially designed)

BLDC stator stack length:

10-80mm(Standard stroke

100-200mm(Long stroke, special customization))

Spindle speeds:

0--600 RPM (adjustable)

Applicable pole number:

multipolar

Winding working stations:

Double two

Voltage:

380V/50HZ Three phase four wires

Air pressure:

0.5--1MPa

Power:

20KW

Servo mechanism:

One 3KW Indexing Motor

One 3KW Winding Motor with Brake

750W or two wiring motor

Cycle time:

Depending on the winding parameters

Noise:

Below 60-70 decibels

Weight:

500KG

Dimension:

1100*1300*1700mm(Length * width * height)
(3)Function and Characteristics:
1,Full aluminum alloy protection
2,PLC control, fault display
3,Tooling and fixture parts adopt downward positioning mode, stable positioning and reliable tightening.
4,Equipment safety index: accord with CE standard.
5,For multi-pole BLDC stator coil winding, manual loading and unloading, automatic clamping, winding and shearing;
6,Wire clamping and wire cutting, line part structure compact, wire clamping and wire cutting is completed at one time;
7,Different stator and winding parameters can be quickly switched through the HMI to adapt to different stator requirements.
8,The frame adopts thickened 4080 aluminum profile, and the table plate adopts cast iron to absorb vibration, even when winding at high speed, the vibration is very small.
9,The wire tightness is moderate, no injury, no breakage, ect.
10,Quick change-overof tooling;(20 minutes with proficiency)

(4)Application
The BLDC stator needle winding machine is sitable for electric Brushless DC motor manufacturing,especially suitable for range hood motor, stepper motor, fan motor, Ceiling fan motor,bladeless fan motor, brushless power tools, hair curler motor, servo motor, brushless household motor, brushless medical equipment, etc.
(5)Picture show: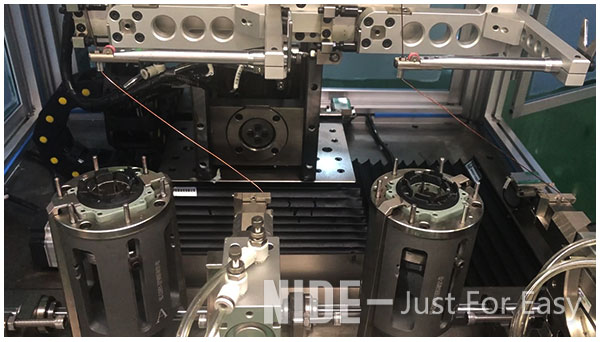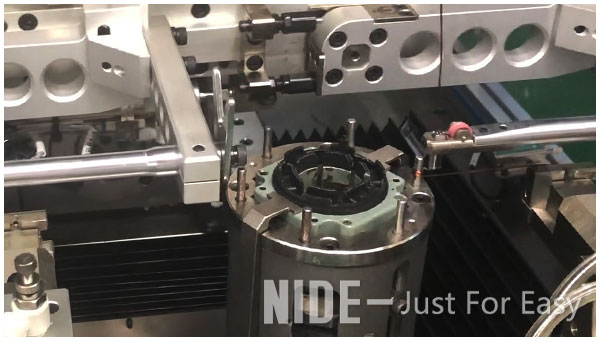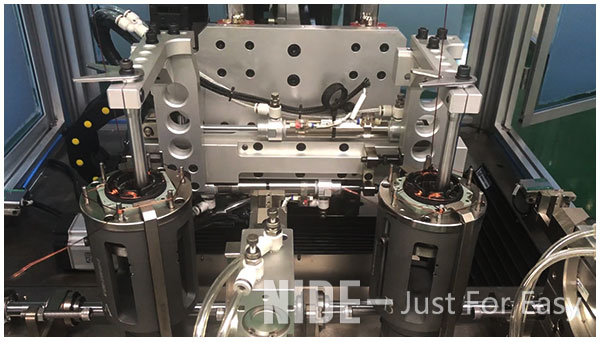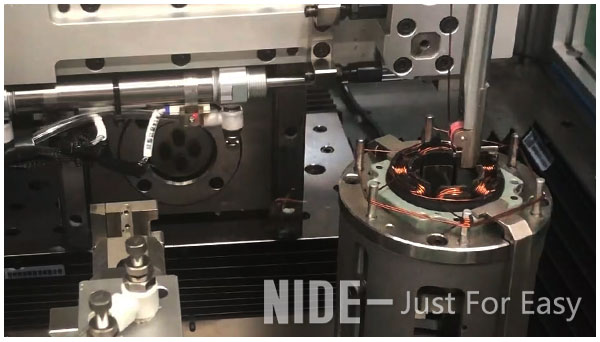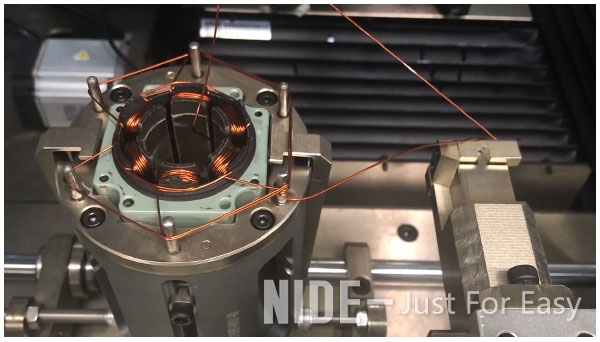 (6)The automatic motor stator needle winding machine video: