Automatic 2 Wheel Electric Balance Car motor stator winding machine with double winding stations
About 2 Wheel Self Balancing Electric Scooter motor stator winding machine , Our company absorbs new ideas, strict quality control, a full range of service tracking, and adhere to make high-quality products. With our rich experience and considerate services, we have cooperated with many well-known international wheel motor manufacturers to provide them with various motor manufacturing solutions, which are mainly used in new energy electric vehicles, electric vehicles, electric balance vehicles, electric scooters, etc. Our profession and service have won the trust of our customers! If you are interested in our products and services, please feel free to contact us!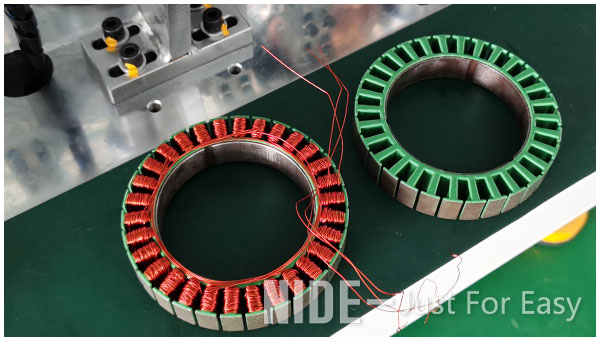 (1). Main function:

The wheel motor stator winding machine adopts air cylinder, PLC and touch screen control to realize the main functions of positioning, indexing, flying fork winding, motor cable winding, automatic front thread trimming and other functions. It can store hundreds of parameters and switch arbitrarily.
(2). Technical Parameters
| | |
| --- | --- |
| Product name: | Automatic 2 Wheel Electric Balance Car motor stator winding machine |
| Wire dia: | 0.5-1.0mm |
| Stator stack: | 30-85mm (The tooling can be used for stacked stators within 5mm. If the random mold is designed for 30mm, it can be used to 35mm stators, If you make a stator of more than 35mm, you need to redo 2 pieces of guard plates, 2 sets of I-shaped blocks, spare parts) |
| Processing range: | Stator OD D200-D300mm(different OD needs to change different tooling) |
| Color: | customized |
| Winding station: | 2 working stations |
| Winding method: | flyer coil winding |
| Air pressure: | 0.4-07Mpa |
| Input voltage: | 220V |
| Input power: | 5KW |
| Cycle time: | winding 0.9X40 turns 54 slots 15 mins. |
| Primary qualification rate | ≥98%(Stator stack thickness error is less than 0.2mm) |
| Dimension | 900X2100X1700 mm |
| Weight: | 500Kg |
(3). Application
This wheel motor winding machine is suitable for electric vehicles, electric bicycles, electric motorcycles, electric balance vehicles, electric scooter, new energy vehicles, etc.
(4). Picture show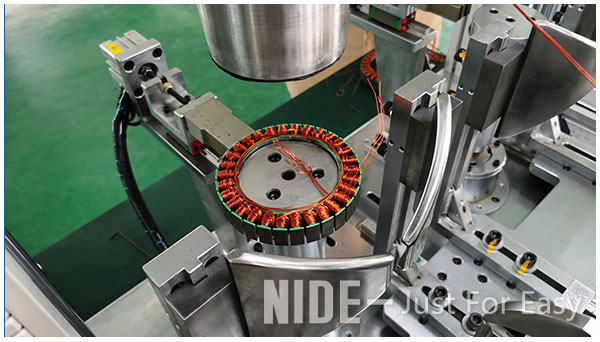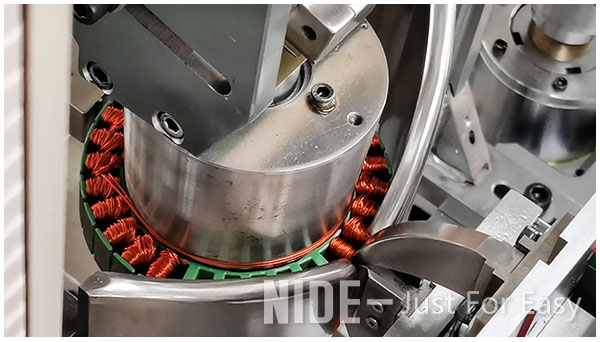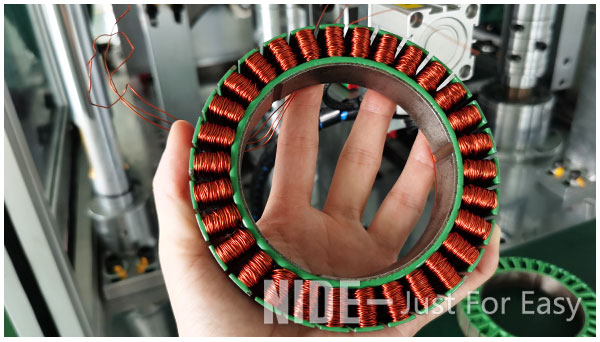 (5). The new energy electric vehicle wheel motor stator winding machine video