Automatic machines for lacing electric motor stator coil heads, with diameters from 315 to 500mm, with table swivel for lacing on both sides, forward and backward of the table, expandable tool for fixing to the internal diameter of the stator and automatic forward of the tool (needle) with burning of the end of the thread, controlled by PLC.
(1)Machine main function and characteristic
1.This motor stator coil lacing machine adopts turntable plates structure with four working station,
2.It is equipped with stator pressing device, auto feeding device, auto wire feeding device, auto knotting device, auto cutting device and etc.
3.Overhang winding adopts twin needle lacing simultaneously. Needle transposition, hooking and stator indexing are controlled by five spindle servo system.
4.Different lacing pattern can be set, such as slot by slot lacing, interval slot lacing and fancy lacing.
5.With fast speed, low noise, simple operation and easy tooling change, this machine can be connected to automatic stator production line.
6. It is suitable for mass production and greatly save time and labor cost.
7. Automatic machine for lacing electric motors ( stator ) coil heads;
8. Double side lacing;
9. Fully PLC controlled;
10. Automatic thread cut and vacuum;
(2) Technical data
Stator OD:φ40-φ160mm
Stator ID:≤100mm
Stack Height:30-160mm
Height of Coil:≤65mm
Pitch time:≤14s/pc(24 slots)
Air Pressure:0.4-0.6MPa
Power supply:380V 50/60Hz 6Kw
Weight:≈1500Kg
Dimension:(L)2000×(W)1100×(H)1900mm
(3) Application
The automatic stator coil lacing machine is suitable for air conditioner motor,
washing machine motor, compression motor, fan motor, generator motor and pump
motor.
(4) Picture show
1.The automatic stator lacing machine is equipped stator pressing device, auto feeding device, auto wire feeding device.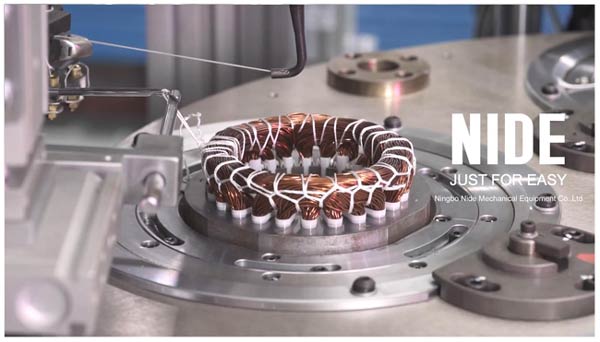 2.The stator coil lacing machine working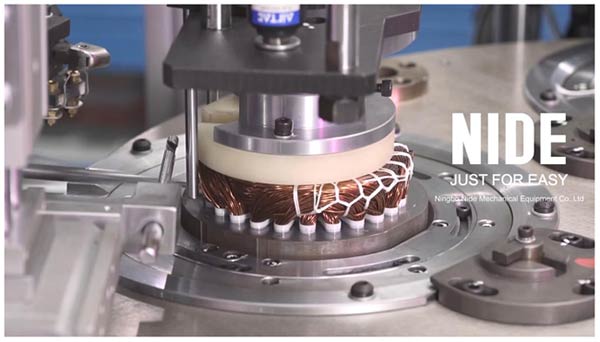 3.The motor stator coil laing machine is equipped with auto knotting device, auto cutting device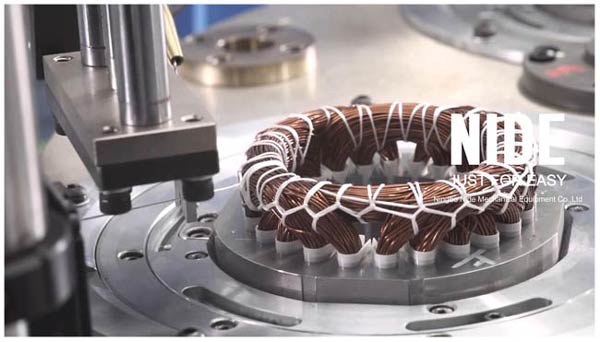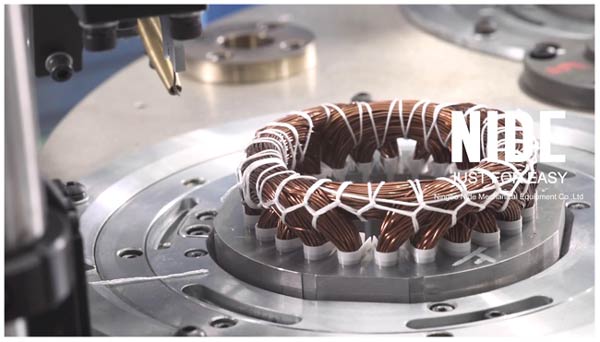 (4)The automatic 4 stations motor stator coil lacing machine video