Automatic Ceiling Fan Motor Rotor Aluminum Die Casting Machine With 4 Stations
One common method for manufacturing ceiling fan motor rotors is through the use of an aluminum die casting machine. Die casting is a manufacturing process that involves injecting molten metal, in this case, aluminum, into a mold cavity under high pressure. The aluminum solidifies quickly and takes the shape of the mold, producing a high-quality finished product.
Our automatic rotor aluminum die casting machine can help to produce high-quality ceiling fan motor rotors quickly and efficiently, with consistent results. This can help to keep the manufacturing costs of ceiling fans low while ensuring that they function reliably and efficiently.
This rotor automatic centrifugal aluminum casting machine adopts four-station casting to improve production efficiency.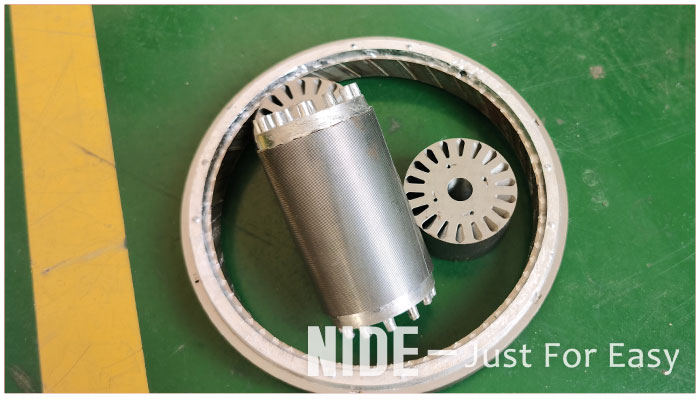 The whole process is automated, reducing labor costs, only one operator required. Automatic get aluminium melt liquid, automatic loading and unloading the rotor, oven heating, manipulator reclaiming, four-station aluminum casting station, manipulator discharging, cooling assembly line, shaping station, discharging platform, automatic recycling and reuse of aluminum scraps.
Safe and simple operation, it is very easy for operator to run the automatic centrifugal aluminum casting machine, operator only need to press "start" button, no need to handling the heavy tooling which might occur body injury, and the machine has aluminium anti spatter design to prevent the aluminium liquid from spraying and cause injury
Rotor Aluminum Die Casting Machine Specification

1、Main cylinder:

1main cylinder mold lock forceKN500

2main cylinder mold lock travel mm400

2、Injecting cylinder:

1Injecting cyliner travel mm150

2Injecting cylinder injecting force KN300

3Injecting force(Min-Max)KN70-300

4capacityL20

5aluminum depot OD(Max)mm75-90

6punching head OD(Max)mm75-90

7aluminum depot capacity(Max)kg1.8

8Injection punching head travel distancemm55

9cycle times15-20

10Rotor ODmmMax 85

11Rotor stack heightmmMax 90

3、Motor and pump:

1Pump motor powerKW7.5

2Divider motor powderKW0.75

3Oil pump (plunger pump)L40Y

4、Machine dimesion:

1Main frame(L*W*G)mm1800*1800*2500

2assembly of oil tank and electric appliance(L*W*G)mm1500*1000*900

3turntable ODmm1000

5、Cooling pump specification:

1Submersible pump powerKW1.5

2Submersible pump rate of flowM3/H5

3Submersible pump water pressureMPa0.4




Remark: the max pressure of this machine is 25Mpa / Submersible pump power 220/380V Optiona



Aluminum Casting Machine Technical Picture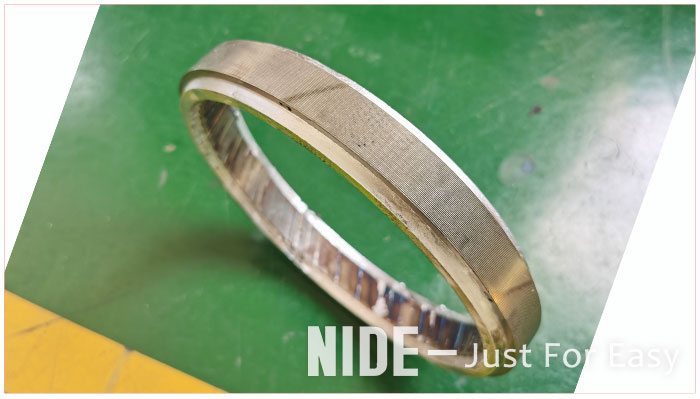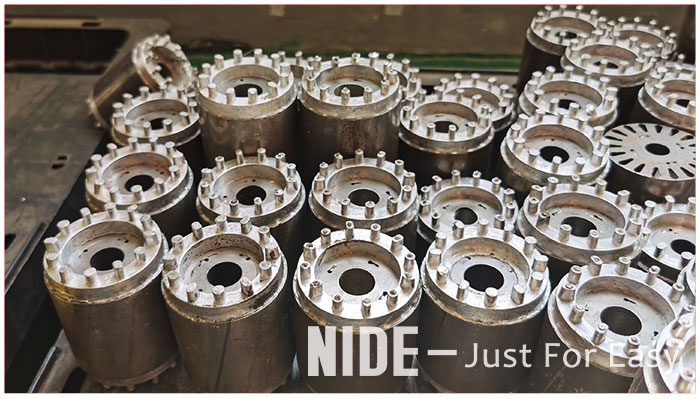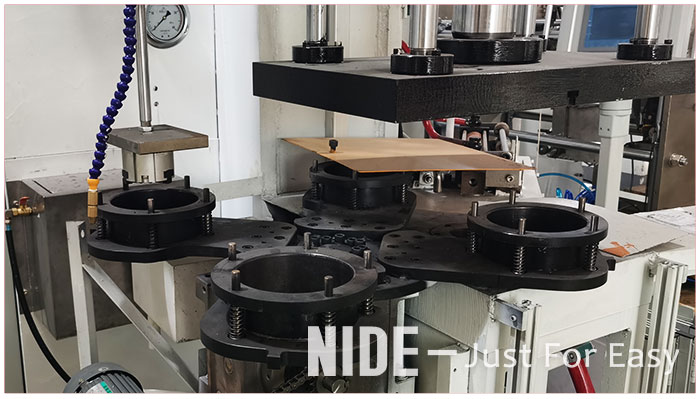 Aluminum Casting Machine Video