380V Automatic electric motor stator coil winding and inserting machine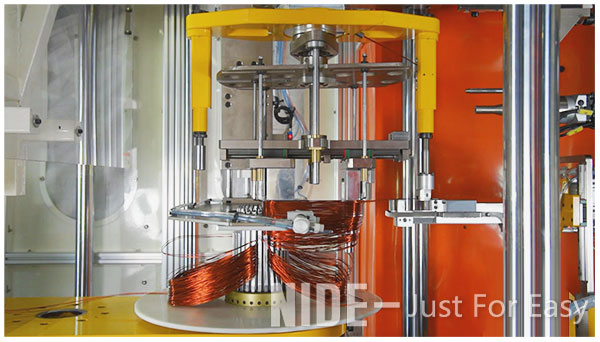 1. The main Features and Functions
The motor stator coil winding and inserting machine has one automatic motor coil winding stations and one stator coil inserting station. During winding, the motor stator copper wire will be auto wound to the tooling, so as to avoid the wire damage and snap caused by wire cross and disorder during manual wire transfer. The coil winding and inserting station is controlled by the dual-power servo motor, and the parameters such as winding, pushing the line, pushing the height of the paper, and changing the product stack thickness can be set on the touch screen. With automated coil winding and insertion wokring automatic combination, the stator coil winding and inserting machine will be save labor cost, high efficiency, and can fulfill the 2-pole, 4-pole and 6-pole three-phase motor coil winding.
The data display and input adopt a touch monitor.
The product is mature in technology, advanced in technology, reliable in quality, and convenient to use and maintain.
2. Application
This motor stator coil winding and inserting machine is suitable for miniature induction motors , air conditioner motors, washing machine motors, compressor motors, fan motors, generator motors, and pump motors, etc.
3. Technical parameters

| | |
| --- | --- |
| Product name : | automatic motor stator coil winding and inserting machine |
| Stator OD: | ≤φ150mm |
| Stator ID: | 40-110mm |
| Stack Height: | 30-120mm |
| Appropriate Wire: | φ0.2-φ1.2mm |
| Motor Winding stations: | 1 |
| Stator Coil inserting stations: | 1 |
| Winding inserting mode: | chained /same core |
| Power supply: | 380V 50/60Hz |
| Air pressure: | 0.6-0.8 MPa |
| Watt : | 5Kw |
| Weight : | ≈1800Kg |
| Dimension: | (L)2200×(W)1200×(H)2200mm |

4.The picture display
1. The automatic motor winding and inserting machine winding stations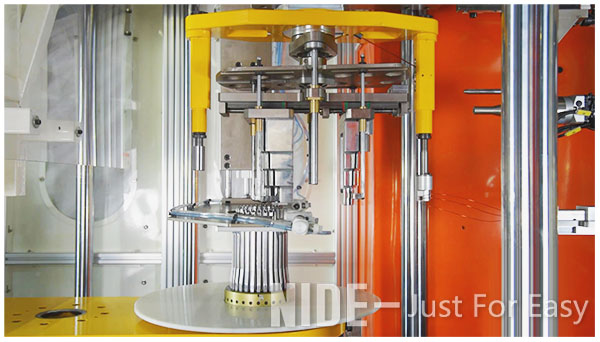 2. The automatic motor winding and inserting machine coil insertion stations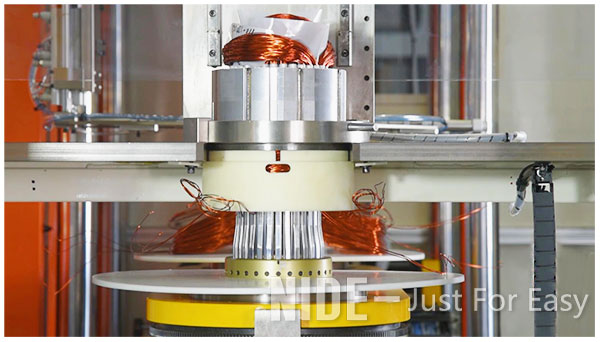 3. The stator coil winding and insertion machine coil Inserting abrasive display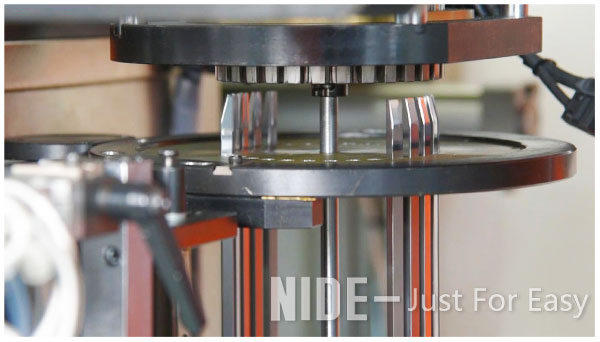 The motor stator coil winding and inserting combined mahcine working youtube video